3 Things You Need To Know About The 2021 Thor Reflex Carbon Helmet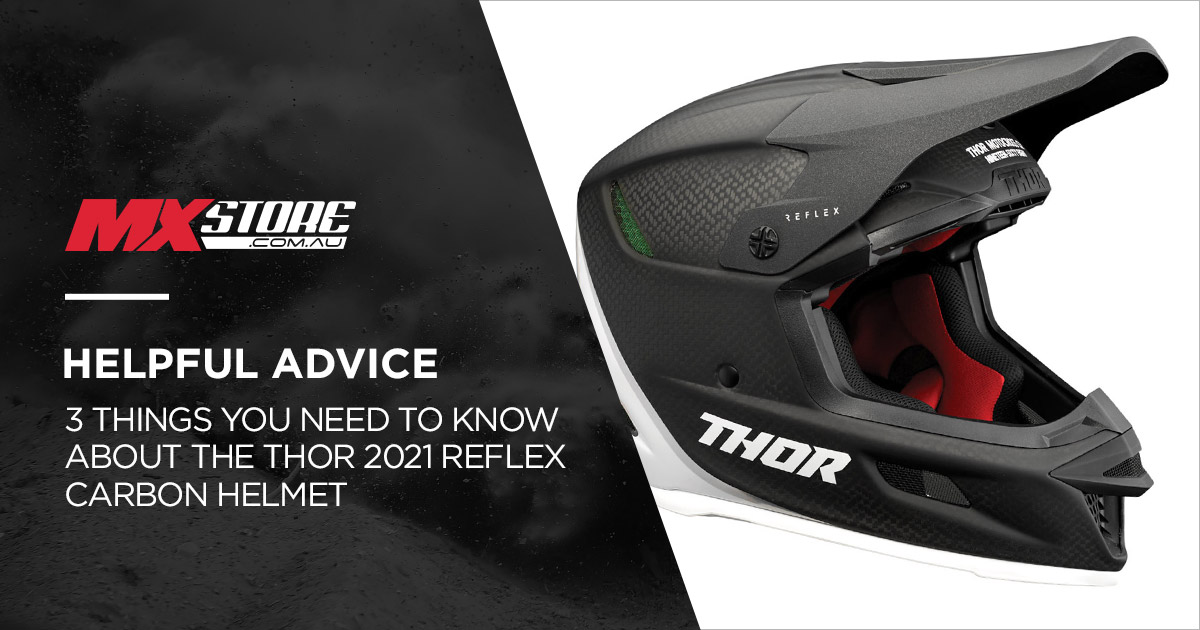 Thor has re-entered the premium dirt bike helmet market following the release of its 2021 Reflex Carbon fiber lid.
The helmet boasts a range of quality features, such as a premium dual-density EPS liner, contoured cheek pads, and anti-microbial Dryform comfort liner. However, there are three key features of the Thor Reflex Helmet that you should know about.
MIPS technology:
The Multi-directional Impact Protection System, most commonly known as MIPS, is the industry standard when it comes to brain protection systems in motocross, and it's exactly what's installed on the Thor Reflex carbon. MIPS is fitted to a number of premium off-road helmets, and it's designed to add protection against rotational forces transferred to the brain. The MIPS is just one element of protection on the Reflex, and it complements the unique Koroyd technology...
Koroyd technology:
Koroyd technology is used in a number of different products outside of motorcycling, and the Thor Reflex is the first major dirt bike helmet brand using the technology. The system has multiple uses, and it's essentially made up of welded tubes that instantly and consistently crumple of impact, allowing the helmet to absorb the maximum amount of impact in a controlled manner. The technology also assists with cooling, as air flows consistently through the open cells, allowing heat to easily escape. Koroyd also enables the helmet to be lightweight, weighing in at approximately
Advanced breathability:
The Thor Reflex helmet offers advanced breathability and ventilation, which comes through strategic airflow channels, and of course, the Koroyd technology. Multiple exhausts vents are also engineered to accelerate hot air as efficiently as possible.


Leave a comment
Can't find what you're looking for?
Let us find it for you…
Find it for me!