Kids Motocross Helmets
Can't find what you're looking for?
Let us find it for you - complete our simple Find it for me form!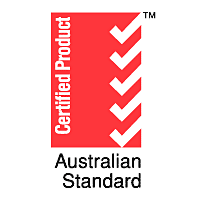 Please take your time when choosing a helmet for your child. The sizing is quite important. Having kids of our own, we can fully appreciate how fast they grow. We understand it is enticing to buy a larger helmet that offers a bit of 'growing room.' But we can't stress enough how dangerous a poorly fit helmet can be. Far too often we see kids walking around with loose helmets on, flopping all over the place, pulling the goggles down over their eyes endangering themselves and others. The cheek pads in youth helmets are often quite thick and will squash as your childs head grows so there is some growing room there.

If you are at all un-sure which helmet will be best suited to your child, please give our friendly team a call. We are very experienced in helmet safety and are more than happy to help!

As is indicated by the Australian Standards logo to the right, all the helmets we sell come with the Australian Standards Sticker attached!
Parts Finder
Select your bike…
Can't find what you're looking for?
Let us find it for you…
Find it for me!