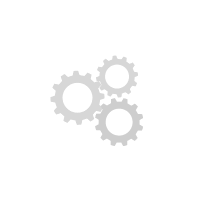 Show Brand Category Links
Hide Brand Category Links
Barkbusters are one of those rare brands that seem to take over an entire market with only their name. Australian made since 1984, Barkbusters have changed the dirt bike industry as we know it. You don't walk into a shop and say "I'm after some hand guards for my dirt bike", you walk in with a "I'm after some Barkbusters". So good is the quality of their products, the term Barkbusters became so synonymous with the hand guard category that many people simply thought that's what they were called. Of course, Barkbuster Handguards are without doubt the best in the business, so it's no surprise that they single-handedly took over the market.
In addition to their huge range of hand guards, led by their Barkbuster EGO range and Barkbuster Jet Guards, Barkbusters moved quickly to set about conquering other categories in motorcycle controls. Lights and indicators, handlebar mounts, handlebar end caps, hardware protective kits and hand guard accessories make up what is fast becoming one of the most popular brands in the market. When it comes to accessories on the handlebars, Barkbusters have got you covered. Of course, they'll always hold a special place in the hearts of those here at MXstore. Australian grown, owned, and operated, Barkbusters strives to provide high quality products to the Australian market at prices that overseas competitors simply can't match. If it's Aussie, we support it, and so should you!
Can't find what you're looking for?
Let us find it for you…
Find it for me!