Seven MX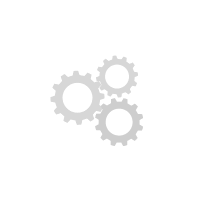 Show Brand Category Links
Hide Brand Category Links
Can't find what you're looking for?
Let us find it for you - complete our simple Find it for me form!
For a number of years, he was hands down the undisputed fastest rider on the planet. Even now, you'd be a brave soul to say that anyone in the current generation would've been able to match the pure, unadulterated speed that was James Stewart. Sure, he wasn't always in complete control, and we lost track of the number of times we've seen him hit the deck, but man... that guy could ride. Seven MX was the brainchild of one of the greatest racers to ever throw his leg over a dirtbike, and it's no surprise that it has quickly developed into one of the most sought after brands we've ever seen.
Founded back in 2013, Seven has come a long way in the years since, even if Stewart's career hasn't exactly done the same. Nowadays, Seven is making colab helmets with one of the biggest hitters in the market, and the Bell / Seven MX helmets are easily some of the hottest designs on the market. Of course, you already know just how good a Bell motocross helmet is, so when you go slap a Seven MX colourscheme and design on it, you can bet your bottom dollar that you've got your hands on a winner. Matching them up with some of the raddest and most technically advanced racewear isn't half bad either!
The ranges of Seven Motocross Gear continue to make waves in an industry that's been dominated by the same names for a long time now. Stewart knew what it takes to be the best in the world, and the 2x World Supercross Champion took that knowledge and created some of the most technically advanced racewear the industry has ever seen. Lightweight materials combine with superior venting to create gear that feels as though you're wearing nothing at all. With jerseys, pants, gloves, and compression wear combining seamlessly to give you a complete kit, there is seriously style to burn throughout these ranges.
Check out GoPro's Driven Series with James Stewart in the video below, where they catch up with the fastest man on the planet and get an insight into the life of one of the most gifted athletes the motocross industry has ever seen.
Parts Finder
Select your bike…
Can't find what you're looking for?
Let us find it for you…
Find it for me!