Steg Pegz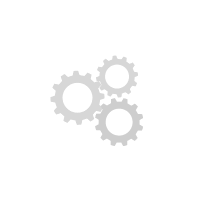 Show Brand Category Links
Hide Brand Category Links
Can't find what you're looking for?
Let us find it for you - complete our simple Find it for me form!
Steg Pegz are one of the newest products on the market, and boy have they taken the industry by storm. Owned and operated out of Queensland, Australia, Stegz is the brainchild of former Australian state motocross champion Steve Smith. While the family run business struggled slightly in the initial stages to cope with the demand for their amazing product, their production process has well and truly been dialled to produce the numbers required to meet the demands of a hungry market. KTM Steg Pegz are one of the most popular product lines you'll find, and when you consider the benefits and features of Steg Pegz it's easy to see why.
Designed to allow the rider to grip the bike far more effectively with their legs, the Steg Pegz are simply golden for riders battling long treks through the desert or trails on a motorbike. With additional control of the bike coming from your legs, there's far less stress placed on your arms and forearms, making them much less likely to fatigue. Two such riders who rave about the benefits of Steg Pegz are Australias' own Toby Price, 2016 Dakar Champion, 5x Finke Desert Race Champion, 3x Australian Off-road Champion and 5x Hattah Desert Race Champion, as well as Ben "Grabbo" Grabham, 4x Finke Desert Race Champion. When it comes to holding on to your motorbike while holding on for dear life as you fly through the desert upwards of 150km/h, few know better than these 2 champions, and for them to invest in a product such as Steg Pegz, you know they're the real deal.
With Steg Pegz available across most dirt bike and adventure bike manufacturers, the market continues to grow. Following right behind their Euro older brothers are the Husqvarna Steg Pegz, as well as a huge range for Honda, Yamaha, Suzuki, Husaberg and Kawasaki dirt bikes and offroad motorcycles. For those who are chasing the heavy duty kind of equipment, check out the Desert King Steg Pegz, an upgraded version with thicker aluminium plating and additional rubber extenders. These bad boys are designed specifically for the hardcore desert racer, so if you spend your weekend flashing through the wide open sand dunes, save your arms the effort and get yourself some Stegz!
Parts Finder
Select your bike…
Can't find what you're looking for?
Let us find it for you…
Find it for me!