Works Connection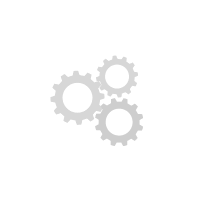 Show Brand Category Links
Hide Brand Category Links
Can't find what you're looking for?
Let us find it for you - complete our simple Find it for me form!
Works Connection had the idea of producing "Works" or "Factory" type products and making them available to the general riding public back in 1989, which they pursued and still continue to do so today. With a large range of USA made Billet alloy, Titanium and High Quality Injection Moulded Plastic products, it isn't a surprise to see names like Ken Roczen, Ryan Dungey and Cooper Webb using their product over the years.
Always looking for ways to improve looks and performance, Works Connection have done just that with their well known Elite Clutch Lever Assemblies. These systems use 3 sealed bearings inside a leverage ratio designed Billet lever, with a Billet perch and "Factory" on the fly adjuster. Also available in a wide range of colours, these clutch assemblies have set the standard for professional and amateur offroad racing for almost a decade.
Works Connection Titan Skid Plates are one of their most most recent products. Made of High Quality Injection Moulded Plastic, Billet mounting hardware and a Bronzed Titanium look finish, this is just one of the hundreds of high quality USA made products made by Works Connection. They are your one stop shop for a trick looking and well performing bike.
Parts Finder
Select your bike…
Can't find what you're looking for?
Let us find it for you…
Find it for me!