Dunlop Motocross Tyres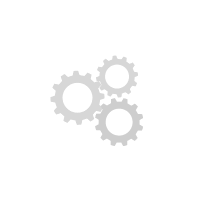 Show Brand Category Links
Hide Brand Category Links
Can't find what you're looking for?
Let us find it for you - complete our simple Find it for me form!
Leading the pack, Dunlop is without a doubt one of the biggest brands in the motorsport world when it comes to tyres. Founded way back 1889 by John Boyd Dunlop, who had discovered the pneumatic tyre principal, Dunlop has since grown over the past 100 years into a massive player in the tyre market. First starting with bicycle tyres, they quickly expanded the range and escalated into the motorsport world with their first ever line of car tyres. Fast-forward a few years, and Dunlop now holds the title of the undisputed king of off road dirt bike racing. Whether it be Motocross or Enduro, Dunlop's name will always be popular among the top riders. The brand still continues to develop and deliver the best tyres out there, with names like James Stewart, Eli Tomac, Ryan Dungey, Ken Roczen and Chad Reed among the many to have won championships with Dunlop tyres on their machines.
Dunlop's latest release is the Dunlop Geomax MX3S, which is designed for soft to intermediate terrain. Following the successful MX31 and MX32, this new tyre uses a Progressive Cornering Block Technology which is a Dunlop-patented design that offers a much better cornering feel. Along with the PCBT, these tyres also have varying pitches and angles of the knobs, which gives the tyre a much better all around feel and reduces stress on other parts of the tyre. The MX3S front tyre uses a chiseled edge on the knobs which is designed to cut through terrain giving a much better side grip. A favourvite among pro level racers in the supercross circuit, the MX3S is a world championship winning tyre.
Alongside the MX3S is the Geomax MX52. Proven from years of success among many professional AMA racers, Dunlop MX52 Tyres are Dunlop's intermediate to hard MX tyre, which provides the perfect combination of ultimate traction and durability. The Geomax MX52 has taken over it's popular predecessor, the Geomax MX51, and has been given major upgrades to make the most race proven tyre even better. The MX52 includes Progressive Cornering Block Technology (PCBT), improved durability in the walls and the knobs of the tyre which allows better traction in a wide range of terrains, and also includes block in a block technology, giving the rider much smoother cornering and less sliding in slippery conditions.
Continuing their mission of conquering all types of sport and recreation that involves a tyre, Dunlop took on the world of dual sport tyres. A common problem with street legal tyres is they generally aren't aggressive enough for hard and tight trails and generally lack in traction compared to off road dedicated tyres. Dunlop have once again found a solution to the problem, with their Dunlop D606 Tyres. Featuring an off road knob pattern combined with the road designed tread compound, they provide ultimate traction from soft to hard packed trails, and will stand up to any road and highway use thrown at them, making the D606 the perfect all round tyre. Another testament to the Dunlop brand that riders around the world choose first.
Parts Finder
Select your bike…
Can't find what you're looking for?
Let us find it for you…
Find it for me!