Imagine winning the MXstore Honda CRF450R Project Bike this Christmas!!
STAY TUNED
Here at MXstore, we're always looking for ways to better improve our customer's experience with us. We sat back and thought to ourselves, how can we create our own meaningful, useful and actually relatable content that our customers will froth all over? The answer - we needed to get ourselves a dirt bike. Now, nearly all of us here ride bikes of our own, but to have our very own Project Bike dedicated solely to helping our customers better understand anything and everything relating to a motorbike was a whole other story. After some serious consideration, we decided to get in touch with Honda Australia and see what we could do.
For us, the Honda was the obvious starting point. The 2017 CRF450R was a brand new, completely updated dirt shredding machine that hit the market with a bang, largely thanks to a guy by the name of Ken Roczen. Not to mention the Red, White and Black fit in just nicely with the MXstore colours. Luckily for us, Honda was more than keen to get involved with our Project Bike idea, and before you knew it we had a brand spanking new Honda CRF450R turn up on our doorstep.
With help from some of our favourite brands, we collected a huge range of aftermarket parts to trick out our new Project Bike with, producing some useful how-to guides along the way to help our customers with some of the more tricky parts on the dirt bike. Exhaust systems, Handlebars, Seat Covers, Wheels, Air Filters, Tyres and many more categories will all be featured along the way, so keep your eyes on the Project Bike via this page or our social channels to stay up to date with anything Project Bike related.
And you'll want to make sure you don't miss a thing - as one of our loyal customers will be riding this bad boy away for Christmas when we're finished with it!
STAY TUNED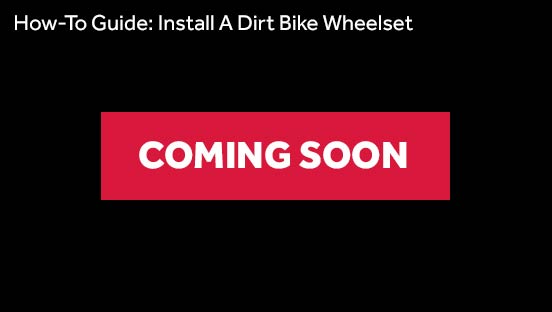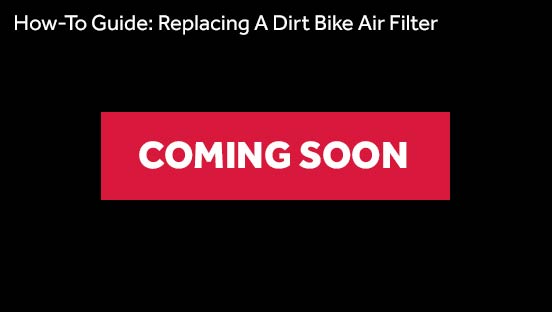 Check out some of the brands involved in our Project Bike below!
---
Comments (29)
Let me at it

By:

Test Tester

on 30 November 2017

Lay down tracks
---
Pick me!!

30 November 2017

All my son's dreams would come true winning this beauty!
---
MX Store to my door.

29 November 2017

Living in outback QLD almost on the Northern Territory border, It's not always easy to get what you need. But MX Store kills it every time! Love their service, prices, and super fast delivery! MX Store is always my first stop when I need anything bike related. ✊✊✊✊
---
08 crf 450

29 November 2017

AMAZING store great service Got an 08 450 limited edition that I love Honda runs through my blood Would love to see if the newer models cut the mustard obviously saying that you can see I love my 08 crf and at same time would never afford a newer one being a single father of 2 beautiful boys that have 08 crf bikes aswell but are also happy because as long as we have a Honda we don't care how old they are We even have a very old qr 50 Honda that we eventually want to restore as we can afford it Just to have a Honda to keep forever
---
Beastie Boy up for grabs!

28 November 2017

Fantastic promo, great to see so many of your suppliers kicking in. It gives you a little more faith that not everyone out is totally focused on the Almighty $$ ! !! I get a bit off gear off you from time to time so I want you guys to stay in business forever. Thanks, Gaz
---
It's Mine

28 November 2017

It's mine because, i deserve it, i just do, K
---
it's mine

28 November 2017

i deserve it i just do K
---
RUDOLPH'S GOT MORE THAN A RED NOSE.

28 November 2017

RUDY GOT A RED 450, SHOULD BE A QUICK XMAS NOW!!!!
---
How good is this comp

28 November 2017

Let it be me
---
Under the tree

28 November 2017

Now I have to work out where to park it
---
great idea

28 November 2017

What a great idea to help with fitting all of the awesome product to this great machine. Will make 1 customer very very happy
---
Santa's coming

28 November 2017

Hopefully Santa leaves the tired reindeer and arrives on that 4-stroke!
---
Gotta be in it to win it.

28 November 2017

One can only pray and keep ones fingers & toes crossed that one could win such a fantastic prize !
---
Honda Australia and MX store collaboration werx!

28 November 2017

This is a truly great vehicle (!) to showpiece both the Honda's standard brilliance and MX Store's upgrade possibilities. Smart and cool, great idea and really useful tutorials too.
---
Awesome Xmas present

28 November 2017

Somebody is going to be very happy little camper if this Honda is sitting next to the Christmas tree
---
Shop 4 quality goods

27 November 2017

Had have no trouble getting stuff that I need thought mx store, from parts to gear from adults to kids, would love to ride out with that.
---
Perfect Christmas Present

27 November 2017

If I won this I know what i'd be doing all Christmas!
---
Tank

27 November 2017

mad bike looks like a beast would love to have it.
---
Lovely!!!!

26 November 2017

Ohhhhh, look what you've done. My dream bike in a compition available to win!!! I just want it more now.
---
MXtraordiary

26 November 2017

MX Honda is a sic concept. Im inspired guys!
---
My son's dream

26 November 2017

I could ride with my son; He's dream could be real...
---
PLEASE SANTA

26 November 2017

PLEASE SANTA , ALL I WANT FOR CHRISTMAS IS A CRF450 I HAVE BEEN A GOOD BOY .
---
Honda?

26 November 2017

That is one very fine looking bike maybe I've been in the wrong colors all these year,maybe i can win me one for xmas
---
Deliver to Gibson Rd

26 November 2017

Delivery address above
---
So fresh!

25 September 2017

Awesome concept guys, can't wait to see the finished product. Love your work legends!
---
I WISH IT WAS MINE

25 September 2017

By the time this bike is finished it's going to look awesome .Definitely a fun bike to ride and own .
---
Most Loyal Customer Right Here!

25 September 2017

I started buying everything from mxstore this year, practically everything i have is mxstore ill be entering the Christmas competition for sure. now to go see how these seatcovers go on than to buy one ;)
---
Good Plan

23 September 2017

There is no better way to show off your parts than to put it all out there as a project, also doesn't hurt to have a decent manufacturer willing to let you muck around, with their product as it might turn out well for you both. Good Luck!!!!
---
What a Dream

20 September 2017

I would love to be able to ride this with all the goodies on it!
---
Leave a comment
Parts Finder
Select your bike…
Can't find what you're looking for?
Let us find it for you…
Find it for me!