Four things to consider when buying a new motocross helmet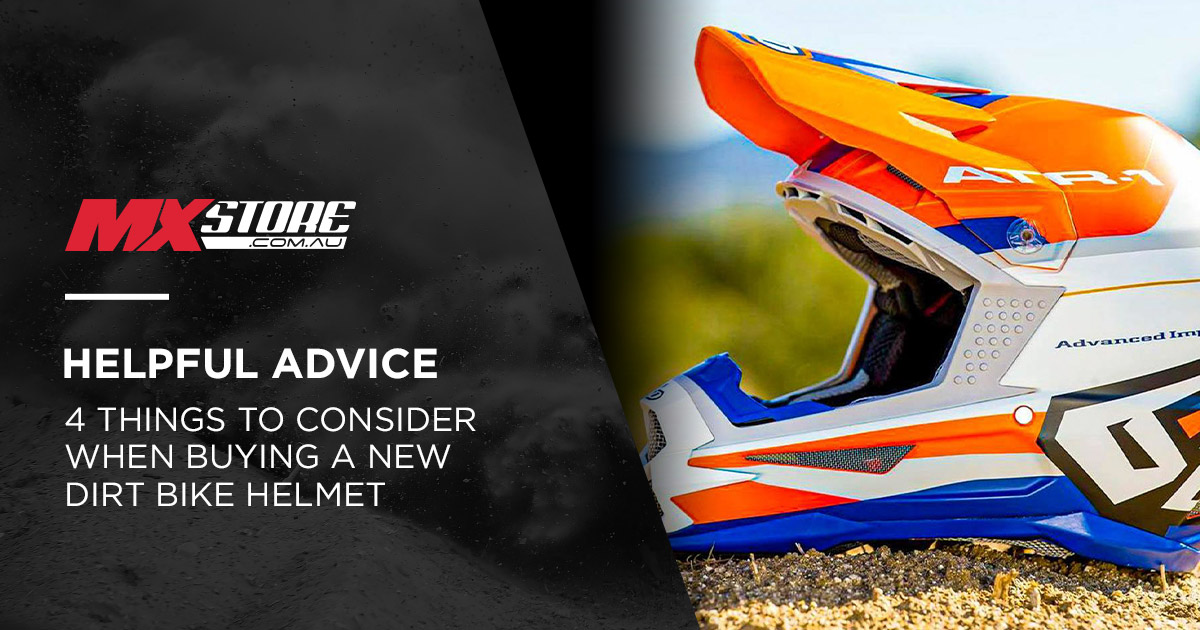 When it comes to buying a full-face motocross helmet, you need to take into consideration a number of things before pulling the trigger on a purchase.
In this article, we look at four things you must consider when buying an off-road motorcycle helmet.
Budget: The first thing you need to consider when buying a motocross helmet is how much you want to spend, or how much you can afford to spend. A dirt bike helmet is the most important piece of protective gear, so we recommend putting as much of your budget into one. This is not an area you want to skimp out on.
Fit: Every helmet fits differently, so don't always assume that because one brand fits you perfectly, that another brand will too. Some brands fit some head shapes better than others, and that's why we always recommend trying a helmet on before purchasing where possible. This will enable you to get to the comfiest and most well-fitting helmet - and a well-fitting helmet is a protective helmet.
Protection & technology: Helmet technology has come leaps and bounds in the last decade, which is why it's something you need to consider. The latest technology is generally always equipped on top-tier helmets, so it does come at a cost, but it's a cost well-worth it as this technology will give you the best protection possible.
Style: Last on the list for consideration, but still making it on here, is the style of the helmet. Generally, the style of a helmet is why we're drawn to a particular off-road lid, but it should be the last thing to think about. Why does it still make the list? Well, helmets are expensive, and as long as you don't suffer a heavy fall, you're likely to wear them for 1-3 years. We recommend choosing something you're still going to be stoked on a years' time, and something that will still pair up will with your riding kit in the years to come.
Leave a comment
Can't find what you're looking for?
Let us find it for you…
Find it for me!