LKI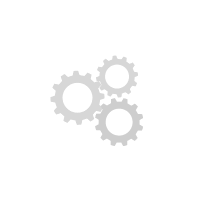 Show Brand Category Links
Hide Brand Category Links
Can't find what you're looking for?
Let us find it for you - complete our simple Find it for me form!
The LKI story may sound like a dream, but the hard work and effort that went into transforming this once garage hobby into the premium action sports lifestyle brand of Australia is not to be understated. What originally started as Loosekid Industries way back in 2007, the LKI change came about with the huge growth of the brand and the global exposure that led LKI founder Jason Daniel to see that the LKI brand appealed to a hell of lot more than just the youth of today. An absolute monster in today's action sports lifestyle industry, LKI is involved in absolutely everything, driven by the simple tagline of "Live Your Lifestyle". Be it motocross or wakeboarding, BMX or sky diving, skating or snowboarding, the LKI name has always had its roots founded in action sports, and those roots remain as true today as they did in the very beginning.
LKI Clothing has come a long way, and the huge range of clothing and accessories can now be found in action sports, lifetsyle and fashion stores around the whole of Australia. Fresh designs, premium quality and epic fit are all features of what is widely regarded as the go-to lifestyle brand in the action sports industry today. LKI specialise in mens, womens and kids, ensuring there's something for the whole family! With a huge selection of toddler and infants apparel and accessories, LKI stand strong behind the idea of family and community, making sure that no matter what age you are, you can be a part of the LKI family. With tee's, hoodies, snapbacks and truckers, singlets, shorts, beanies and much more, the LKI clothing range is simply unmatched. Better yet, you can chuck it all in one of their premium LKI Backpacks, so no matter where you're headed, you can take LKI with you!
While their clothing is the main attraction for all the LKI fans out there, their other categories certainly don't leave you hanging. In particular, the LKI Gloves. Having grown up racing BMX and motocross, Jason Daniel was passionate about creating a glove that suited the needs for everyone participating in the actions sports lifestyle. The LKI drive to create and innovate both style and performance in their products has been evident across every glove range they've released, each one improving upon the last, as the never ending mission to create the ultimate glove evolves. For everyone passionate about the now legendary LKI and LSKD logos, these gloves are the ones for you. Ensure you're getting the most out of your rides, and get your hands in a set of LKI Gloves today.
The "Wheels & Water" tagline represents everything that the LKI brand is about. Throughout the seasons, action sports jump from one to the other, spending your summers in the water and the winters on your dirt bike. The one constant through it all is the passion and love for what you do, and LKI have got you covered there. Live Your Lifestyle!
Parts Finder
Select your bike…
Can't find what you're looking for?
Let us find it for you…
Find it for me!