JT Racing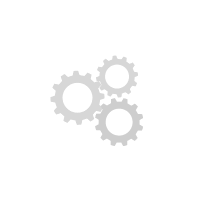 Show Brand Category Links
Hide Brand Category Links
Can't find what you're looking for?
Let us find it for you - complete our simple Find it for me form!
While it may not have the reputation of some of the bigger names in the industry, JT Racing has been quiety going about it's business since back in the late 1960's. And they certainly know a little something about producing high quality motocross apparel and protective gear at an affordable price. The company first started when John and Rita Gregory decided to make a little extra coin out of some colourful, stretchy motocross socks they were selling out of the trunk of their car. Since then, the company has come a long way, and are now proud to offer a wide range of JT Racing Motocross Gear, goggles and accessories.
Their colourful designs and high quality construction makes JT Racing gear some of the most desirable on the market, and you can see it on display week in week out in the AMA supercross and motocross championships, with Justin Brayton, Mike Alessi and Vince Freise flying the JT flag. Alongside their gear ranges are the JT Racing Helmets, a nice combination of style and comfort that delivers some solid features for a price point helmet. While it might lack the superstar power of some of the other brands in the market, JT Racing is somewhat of a quiet achiever, and if you're chasing some high quality products with the budget on your mind, JT Racing is the one for you.
Parts Finder
Select your bike…
Can't find what you're looking for?
Let us find it for you…
Find it for me!