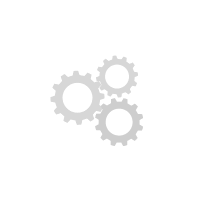 Deft Family is one of the few upstart motocross apparel companies that truly stands out from the crowd. A collaboration of unique and talented individuals, the Deft Family extends around the world and includes some of the finest extreme sports athletes around today. Founded back in 2009, the brand has grown at a rapid rate thanks to the insane style and superior quality of their products. Check out some of their recent releases in the Deft Equivalent Gloves range and you'll see for yourself why they're fast becoming on of the most popular glove brands on the map.
Deft has particularly flourished in the realms of Freestyle Motocross. With superstar names like Nate Adams, Destin Cantrell and Beau Bamberg representing the Deft Fam on the world stage, the future of Deft is clearly in safe hands. Standing strong behind the phrase "Control never felt so comfortable", the Deft Family Catalyst Gloves are a favourite among these pro level riders. When you're riding at the top level, you need equipment you can count on, and Deft gloves will certainly not let you down. Amazing to look at, and even more amazing to use. Join the #DEFTFAM today and get your hands in a set of some of the best gloves available!
Can't find what you're looking for?
Let us find it for you…
Find it for me!