MXstore Proudly Supporting tracks4life!
MXstore is pleased to announce we are proudly supporting tracks4life, a dedicated charity that is spreading the word about men's mental health and suicide, and the benefits that offroad riding can offer in prevention and recovery. Tracks4life's vision is to achieve a mentally healthy Australia, free of suicide, with a mission to encourage everyone to speak up and start the conversation for men's mental health. Suicide is a leading cause of death for people under the age of 44 in Australia. On average, men make up 6 out of every 8 suicides that occur every single day in Oz. Globally, we lose one man a minute, which is an alarming statistic. We here at MXstore back the tracks4life venture wholeheartedly, and we couldn't be more proud to sponsor such a great cause.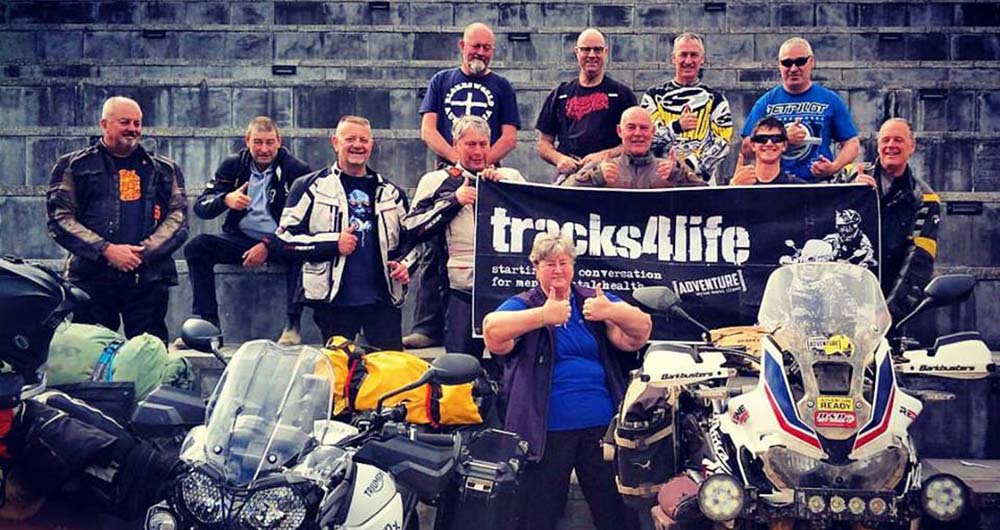 Tracks4life founder, Darren Cook, is passionate about suicide prevention and is no stranger to the issue. His own battle with mental illness is what gave birth to the tracks4life charity. After scorching his hand with boiling water in 2009 and not feeling it, Darren ended up in a dark place, where he was taking 26 pills for depression and pain every day, until doctors pinpointed the nerve damage. "I became like a chemical monster. Taking pills just alters everything about you", he said. Darren lost his marriage, business, and relationships, and went from running his own company to being incapable of supporting himself. Traumatic anxiety and depression caused Darren to block out a lot of his memory of this time, but he does recall the day he decided to end it all. He can't answer why something triggered him that day, but states that anxiety overcame him. He woke up in intensive care at Mackay Hospital after he tried to take his own life.
Recovery was a long and wild rollercoaster of anxiety and depression, fighting fits of vomiting just at the thought of leaving the house. Battling through the stigma of mental illness and feeling humiliated and awkward about the whole thing, Darren set out to find ways to live life again, rather than trying to escape it. It was during this process he discovered that trail riding, 4WDing, and camping provided a calm within the storm, serving as the perfect source of mindfulness, and helping to navigate his way through his recovery.
Darren uses these dark times as a motivator to help others dealing with the same illness, and instead of sweeping it under the rug, and forgetting it ever happened, Darren created tracks4life to help raise awareness of the mental health benefits of offroad activities. Along with this, Darren wanted to reduce stigma with real and relatable conversations, promote prevention before a crisis, increase awareness of resources available, facilitate training and education pathways, build social connections (online and face to face), and support regional and rural communities. Darren warns people against thinking about suicide in stereotypes, as stereotypes minimise the problem. People all have different problems, and these different problems will all have different solutions.
Darren now travels the country on an Adventure motorcycle letting everyone know that it's ok to talk by sharing his story and encouraging others to do the same. Darren shares his experiences of suicide, a hidden traumatic childhood, sexual abuse, domestic violence and living with bipolar disorder. His heartfelt mission has also given birth to many charitable events that tracks4life put on throughout the year which focus on social atmosphere with plenty of fun. In 2018, we will see the Ride to Stop Suicide event that aims to connect as many riders as possible in Australia's largest trail, dual sport and adventure ride for men's mental health and suicide prevention.
If you want to get involved check out the tracks4life website for more details on how to register for an event. Can't make it to one of the events but still want to show your support? There's plenty of ways you can help! Join a tracks4life fundraising event near you, grab some raffle tickets for your chance to win some great adventure gear, donate, or sponsor an event! Click the button below to find out more.
Get involved with tracks4life here
Leave a comment
Can't find what you're looking for?
Let us find it for you…
Find it for me!