Shift MX 2015 Range Review
After the growing popularity of Shift in recent years we are happy to announce Shift is back in a big way in 2015 at MXstore!

The original face of the brand Jeff Emig has taken the reigns and whipped it up a notch maintaining strategic alliances with key riders and race teams who all share the same vision and represent Shift in a way its creators have always envisioned.

Shift have made a name for themselves producing quality riding gear for racers, freestyle motocross athletes and trail riders with clean, bold designs but with a slightly left of mainstream feel.

The mid to late 90's saw the birth of freestyle motocross changing the image of riders and the entire dirt bike industry forever. The clean cut American kid style was overrun by a handful of punk rock moto rebels who partied too hard and rode even harder. Shift became the brand associated to it by running racy advertising campaigns with their main man "Fro-daddy" the poster boy for it all.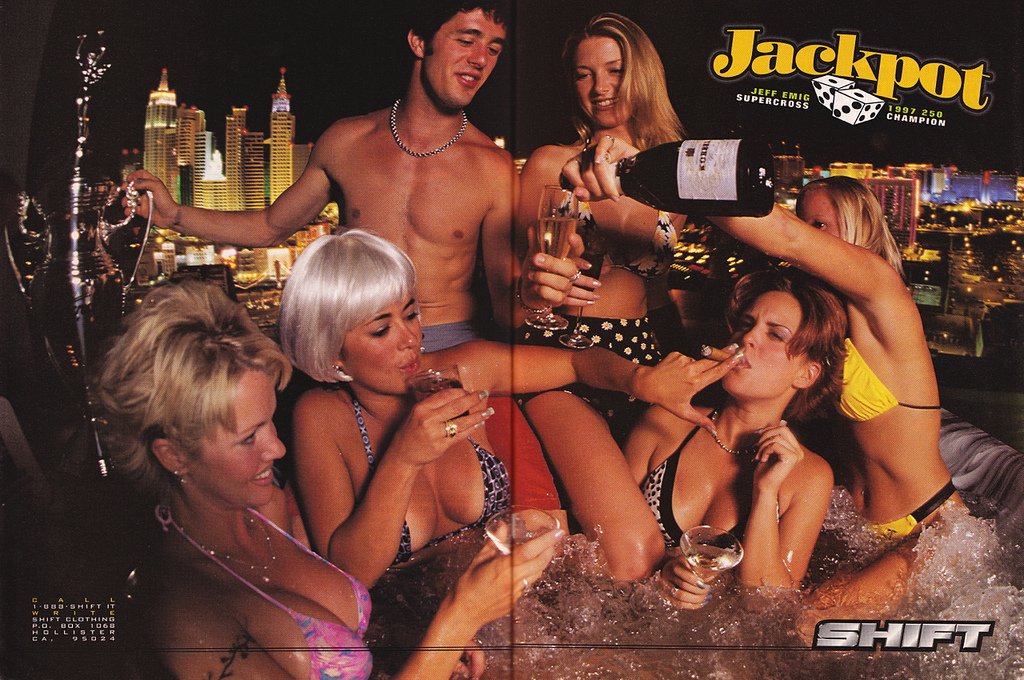 The party boy days eventually unravelled in the early 2000's and after a few quiet years Shift rebranded and evolved into what it is famous for today with a professional image but with a slightly punk rock down to earth feel.

Shift has always encouraged riders to be all they can be but to do things their own way, hence when Chad Reed controversially left his factory ride to take on the world with his own twotwo Motorsports race team the perfect partnership was formed and Reedy is still one of the biggest ambassadors for the brand on the world stage alongside Bilko, Twitch, Taka and Josh Hansen.

MXstore also believes in doing things our own way and we are proud to announce for the second year running that Shift's largest Australian dealer is MXstore!

MXstore has committed to Shift harder again in 2015 boasting the widest, most extensive range available in the country. We have every size in every style, in every colour in the 2015 Shift range and in some styles we are the exclusive stockist in the country!

Leave a comment
Can't find what you're looking for?
Let us find it for you…
Find it for me!